PROLOGUE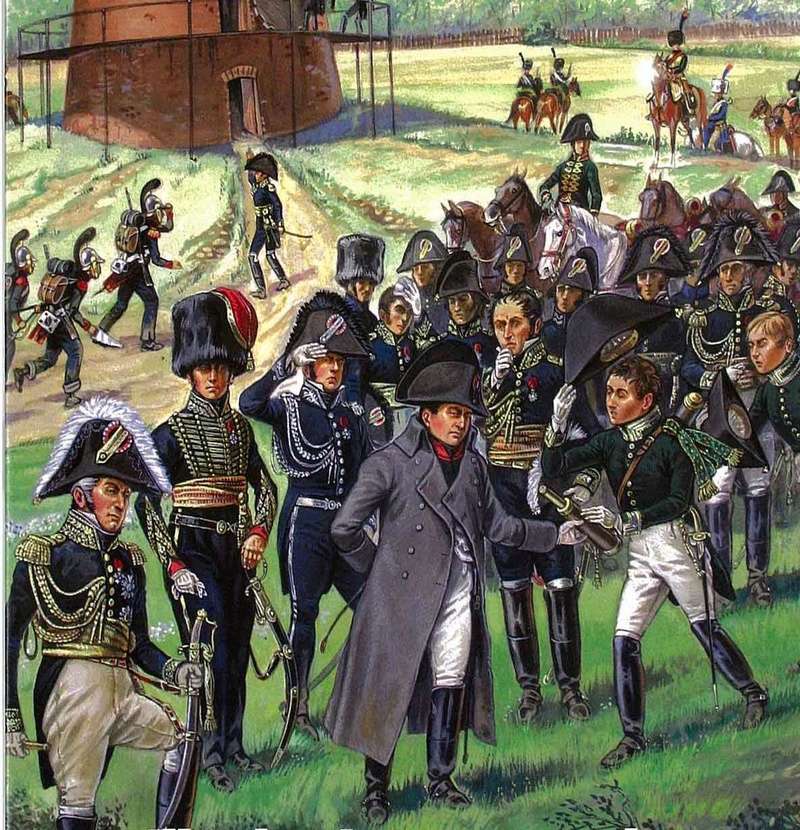 Two days ago, June the 16th, we fought the prussians at Ligny, in plain sight of the Emperor.

It was a Victory...Blücher retreated to the Rhine !


Then we walked under squalls the 17th all day long and had an awful night, soaked and miserable, without any sleep.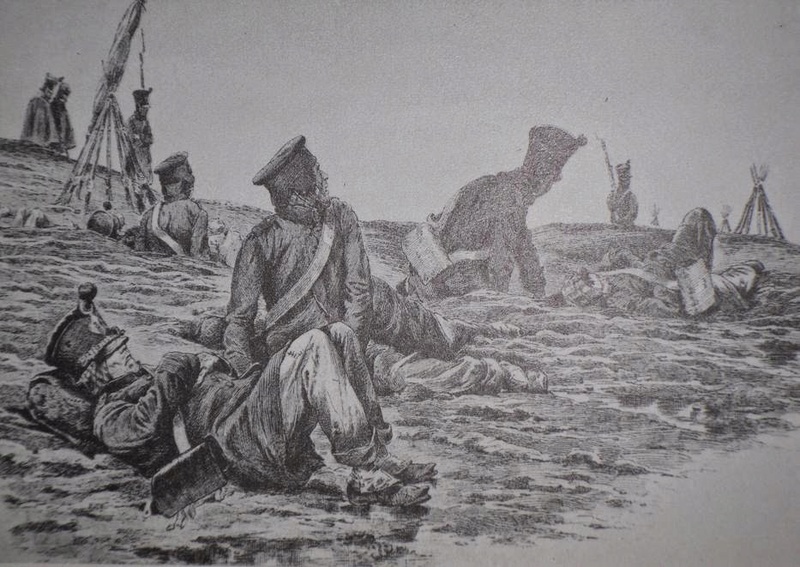 We woke up in the morning, exhausted...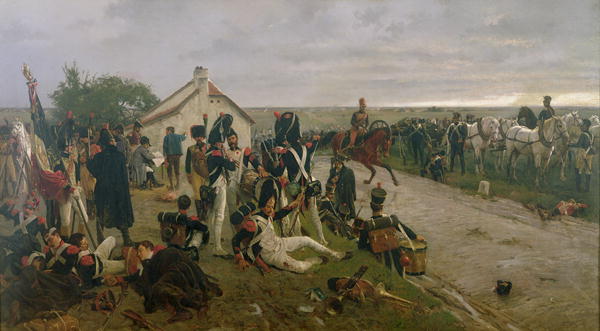 A big battle was beginning...against the wily Duke of Wellington and his anglo allied army which retreated the day before.
We thought he would retreat  to Brussels, but he was here, waiting for us...
And we had to stay in reserve, as usual, because we were the "Garde Impériale", the immortals, heroes of countless battles during more than ten years of campaigns in Austria, Prussia, Russia.
We knew Nothing of what was happening on the battlefield, the cannonade, the cavalry charges, the infantry assaults were too far away from us.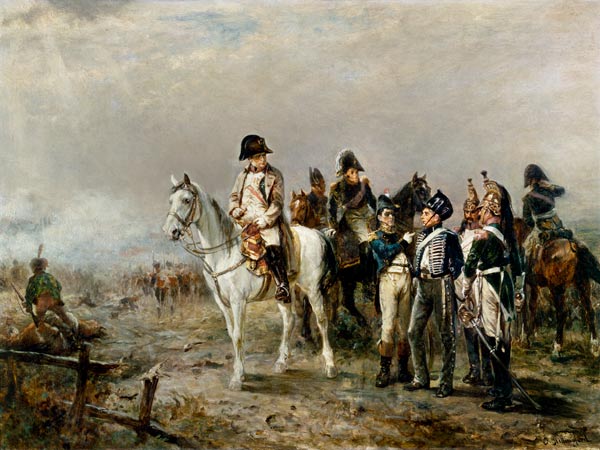 But, in the afternoon ...a prisoner was sent to the Emperor...a Prussian Hussar !

Our Captain was bewildered...
what was doing this prussian out there ?
The prussians were supposed to retreat towards the Rhine,  far away in tne east !

We felt that Something was  going wrong ...