Boston:   april 1775
Thomas Gage , Massachusetts Governor: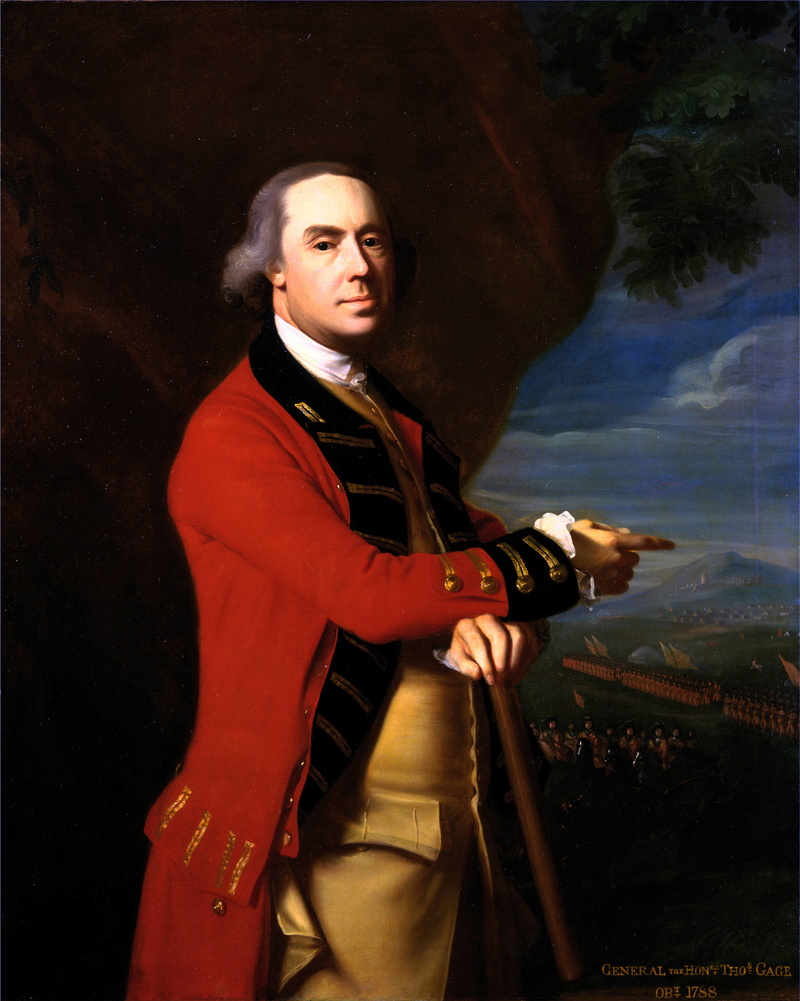 "If force is to be used at length, it must be a considerable one, and foreign troops must be hired, for to begin with small numbers will encourage resistance, and not terrify; and will in the end cost more blood and treasure."
"But America is a mere bully, from one end to the other, and in Massachusetts live  the greatest bullies."
"We can't accept this Under cover state of rebellion
" Colonel Smith, your mission is to search their hidden arms caches and arrest those rebels who call themselves "Sons of liberty".
But, don't fire first, let them Drew the first blood, if they wish, then crush them if necessary .
You must be bold but cautious enough."
"I give you 21 companies of grenadiers and of Major Pitcairn Light infantry, 700 chosen men."
Lieutenant Colonel Francis Smith (10th infantry regiment commander).
" With this regiment force, I'll sweep the countryside from Boston to Concord, Governor."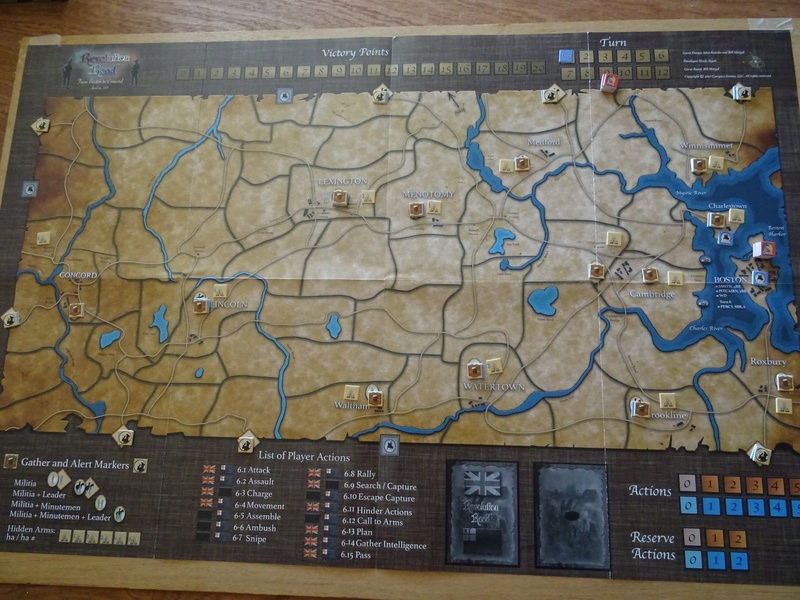 The Navy will help to cross the charles river.
TURN 1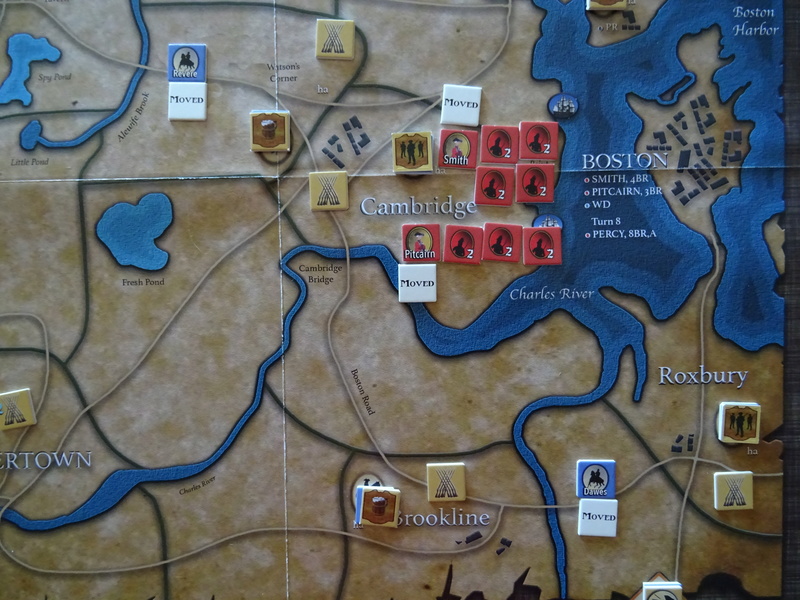 Th night riders Dawes and Revere have called to arms in gather places of Roxbury and Cambridge.
But Our troops have prevented Cambridge  one to muster militias.
In Roxbury some militias have been mustered.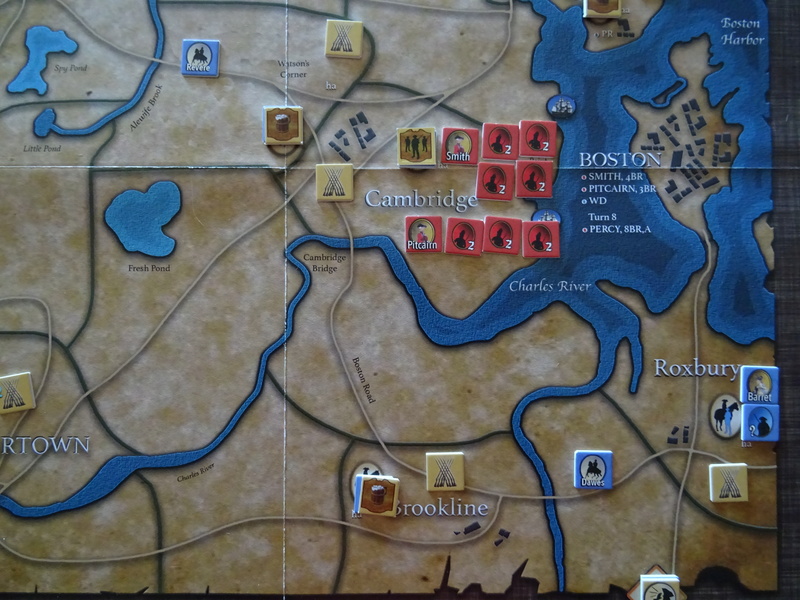 TURN 2
Some spy of us have gathered intelligence, the hidden caches have been changing place, the rascals !   (the two next cards have no slashs)
Major Pitcairn will lead the light infantry advance guard, i follow with the grenadiers, we march quickly by road towards Menotomy.
I leave one hundred grenadiers in Cambridge to prevent militias to form in our back, and to search those damned hidden arms caches, left behind us.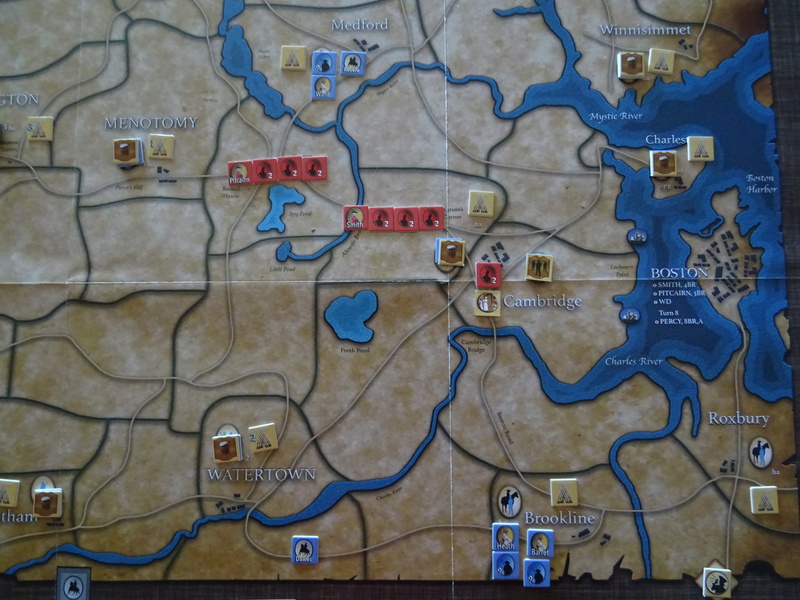 Dawes and Revere called to arms in Brookline and Medford, escaping our patrols, damn them.
TURN 3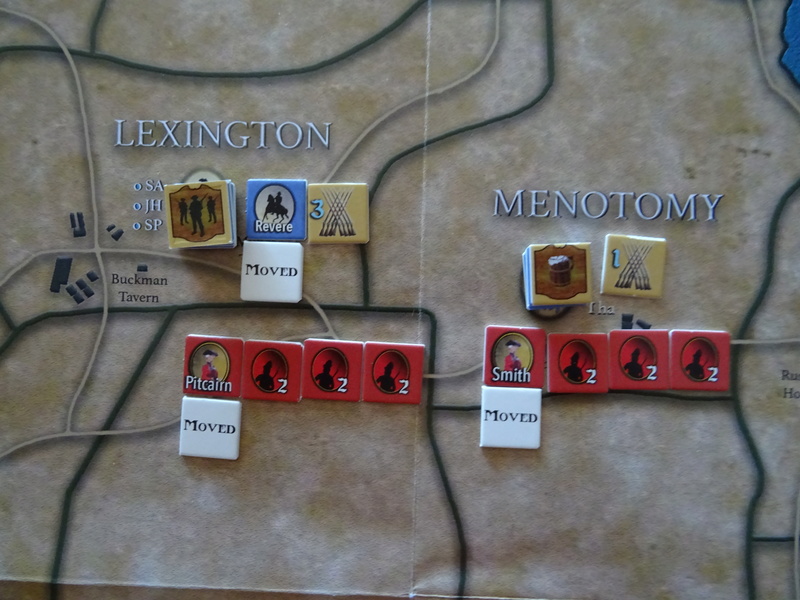 We march towards Lexington.
Menotomy could not muster militias because of our presence, good Lord !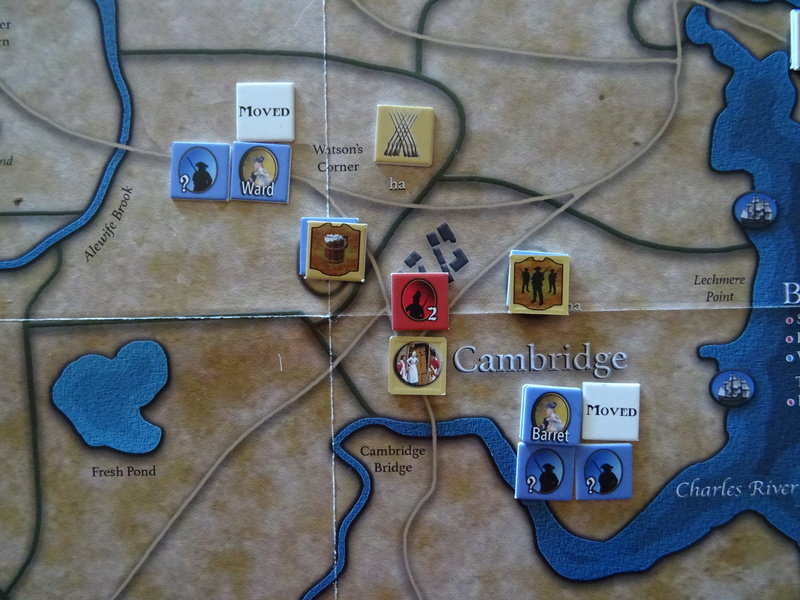 Two hundred militias have crossed  the Cambridge bridge and another one  is marching East to Watson s corner, and another one from the South west !
What's the hell is this !
My hundred grenadiers are isolated in Cambridge, i can't divide my advance towards Lexington to send some force East to rescue them !
My Godness !"